From the book jacket: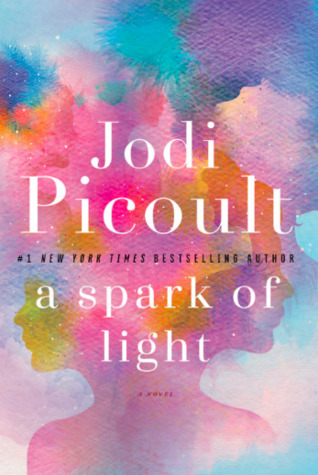 The warm fall day starts like any other at the Center—a women's reproductive health services clinic—its staff offering care to anyone who passes through its doors. Then, in late morning, a desperate and distraught gunman bursts in and opens fire, taking all inside hostage.
After rushing to the scene, Hugh McElroy, a police hostage negotiator, sets up a perimeter and begins making a plan to communicate with the gunman. As his phone vibrates with incoming text messages he glances at it and, to his horror, finds out that his fifteen-year-old daughter, Wren, is inside the clinic.
But Wren is not alone. She will share the next and tensest few hours of her young life with a cast of unforgettable characters: A nurse who calms her own panic in order save the life of a wounded woman. A doctor who does his work not in spite of his faith but because of it, and who will find that faith tested as never before. A pro-life protester disguised as a patient, who now stands in the cross hairs of the same rage she herself has felt. A young woman who has come to terminate her pregnancy. And the disturbed individual himself, vowing to be heard.
Told in a daring and enthralling narrative structure that counts backward through the hours of the standoff, this is a story that traces its way back to what brought each of these very different individuals to the same place on this fateful day.
Jodi Picoult—one of the most fearless writers of our time—tackles a complicated issue in this gripping and nuanced novel. How do we balance the rights of pregnant women with the rights of the unborn they carry? What does it mean to be a good parent? A Spark of Light will inspire debate, conversation . . . and, hopefully, understanding.
My review:
I'm not even sure where to start with A Spark of Light, so I suppose I'll start by saying that I really, really enjoyed it. The reverse timeline, while different, worked so well; I couldn't put the book down because I wanted to know how everyone got to this point. In a sense, it's much like how any type of investigative work is conducted: A major event happens, and all the layers are peeled back one by one to see where everything/everyone originated from.
Without getting into what my personal beliefs are on the subject of this book (because that's not what this review is about), I can understand the anger and frustration from both sides of the equation, and Picoult does a remarkable job arguing both sides.
When you say you can't do something because your religion forbids it, that's a good thing. When you say I can't do something because your religion forbids it, that's a problem.

– Dr. Louie Ward
I think that quote spoke to me the most, out of everything else in the book. No matter what your beliefs may be, I think the above quote is something everyone should really consider in all aspects of life.
A Spark of Light also made me so thankful to live where I do. Healthcare is an amazing privilege and while there are a few issues, I can find care regardless of my social status.
Anyway – while I've read that some readers didn't like the reverse timeline, I felt that Picoult left just enough information out to keep me intrigued and wondering how everything happened – thank goodness for the epilogue! The small twist near the end was perfect and not too over-the-top, and explains so much. My only desire was to learn more about Beth. At the end of the book I was left wondering what happened to her because in a sense, she had lost the most out of anyone.
Overall, I believe that A Spark of Light is a thought-provoking book that is definitely worth reading. Jodi Picoult nailed it again.
My rating: ★★★★★/5