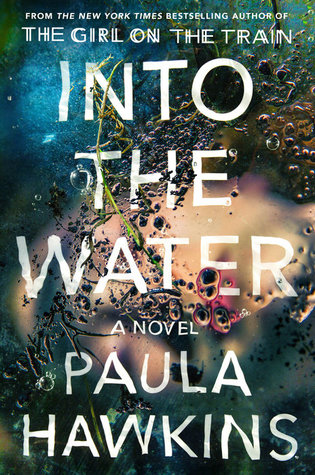 From the bookjacket:
In the last days before her death, Nel called her sister. Jules didn't pick up the phone, ignoring her plea for help.
Now Nel is dead. They say she jumped. And Jules has been dragged back to the one place she hoped she had escaped for good, to care for the teenage girl her sister left behind.
But Jules is afraid. So afraid. Of her long-buried memories, of the old Mill House, of knowing that Nel would never have jumped.
And most of all she's afraid of the water, and the place they call the Drowning Pool …
My review:
This book had been on my "to-read" list for a while when I was lucky enough to receive it as a gift for Christmas! I was excited to jump into it as I heard a lot of great things about it and really loved Hawkins' previous hit, The Girl on the Train, so my hopes were high for Into the Water.
While it was slightly predicable and somethings didn't surprise me, I still quiet enjoyed reading this book and couldn't put it down. I found myself drawn to the storyline, desperately wanting to know what exactly happened and what was going to happen to the characters in the book – even though there was a lot of them.
I wasn't so keen on was the pure volume of characters and I found myself flipping back to the beginning of the chapter to remind myself of who was narrating. A few of the character's storylines I found to be unnecessary, like Josh and Nickie, and they probably could have been omitted or absorbed into another storyline with ease and to save confusion. There were characters whose storylines I preferred to read over others as well; I felt that Lena and Jules' characters were more interesting and developed than the rest, rightfully so really since the main subject of the story involves their mother/sister. I couldn't help but want to know more about either of them.
I'm going to give Into the Water 4 stars out of 5. I'm not sure if it's better than The Girl on the Train, but it wasn't worse. I enjoyed more of the characters and if there was such thing  it would get another .25 stars. (Although this is my blog and I suppose I can install such a rating system if I please.) #winkyface
Have you read either of Hawkins' books? Which did you prefer?